Over the last few years, podcasts have started popping up everywhere. If you're a music therapist looking for a new perspective on the field, wanting to learn more, or just looking to fill your commute, feel free to check out some of these podcasts by music therapists and for music therapists. Listed in no particular order:

The Music Therapy Round Table podcast is hosted by four music therapists with diverse backgrounds: Michelle Erfurt, Kimberly Sena Moore, Rachel Rambach, and Matt Logan. Expect to find lively conversations about music therapy, guest interviews, and practical tips for the working music therapist.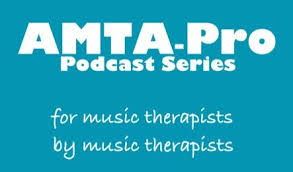 The AMTA-Pro Podcast Series comes straight to you from the American Music Therapy Association where you'll find in-depth conversations with music therapists talking about their specializations and exciting conversations on hot topics in the field.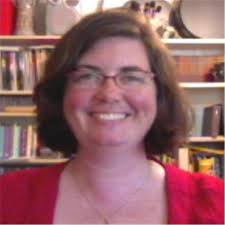 The Music Therapy Show is hosted by Janice Lindstrom and features hundreds of episodes about new ideas for music therapy practice, updates on music therapy research, and diverse discussions of what's happening in the field.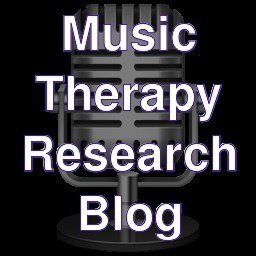 Hosted by music therapy professor Blythe LaGasse, this podcast is an off shoot of LaGasse's blog about music therapy research. Listen if you want the lastest in music therapy research and intriguing interviews with leaders in music therapy.

Calling all current and soon-to-be music therapy interns! This podcast series from the American Music Therapy Association Students offers the newest generation of music therapist tips on navigating your internship and launching your successful music therapy career.

Seeing as 88% of music therapists are women, Guitars and Granola Bars from Rachel Rambach sharing insights from moms who also happen to be music therapists. Rachel does great interviews with music therapy mamas from all walks of life and talks about how to balance two high priorities for many music therapists: family and work.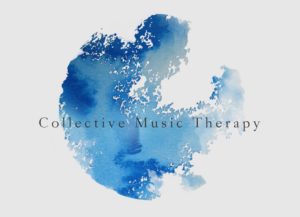 I'm excited to share this newly discovered podcast by Australian music therapists Asami and Matt, who together helm the Collective Music Therapy Podcast with a focus on music therapy's use in mental health and wellbeing. Their first episode dives into the basics of music therapy…can't wait to see what's next!