I'm a Music Therapist is written by Brea Murakami, MM, MT-BC. She is a board-certified music therapist and adjunct faculty member at Pacific University in Oregon.
Brea is interested in how music can positively impact emotion and memory and in connecting the science of music cognition to the clinical practice of music therapy. Email her directly HERE.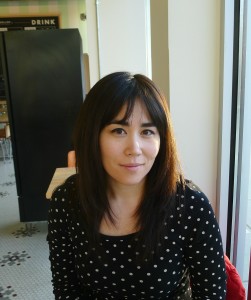 Education
University of Miami
Master of Music in Music Therapy
Thesis: "Music as a mnemonic device for verbal recall in healthy older adults"
Chapman University, Magna Cum Laude
Bachelor of Music in Music Therapy
Bachelor of Art in Psychology
Completed Neurologic Music Therapy Certification Training
Clinical Experiences
Neurorehabilitation
Communication Disorders, Cognitive Rehabilitation, Parkinson's Disease
Memory Loss and Dementia
Alzheimer's Disease, Mild Cognitive Impairment, Related Dementias
Medical
Post-surgical, Oncology, Physical Rehabilitation, Orthopedic, High-risk Pregnancy, Staff Wellness
Psychiatric
In-patient, Out-patient, Adolescents
Professional Presentations
Click HERE for links to Brea's latest talks and presentations.