Music Therapy vs. Music and Health Modalities Chart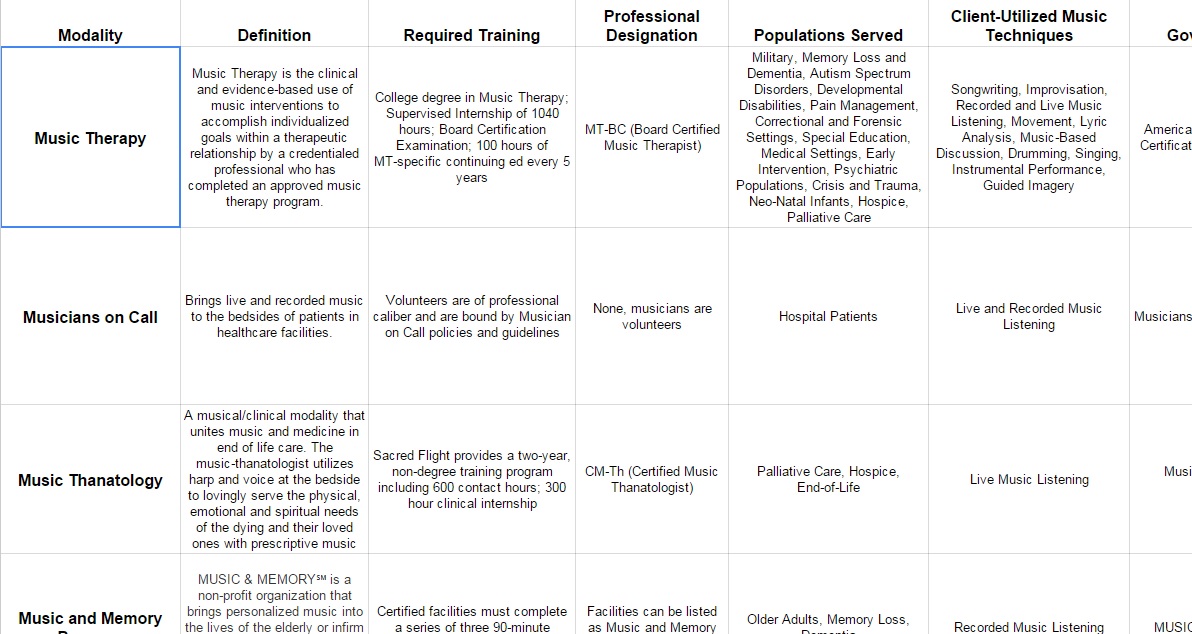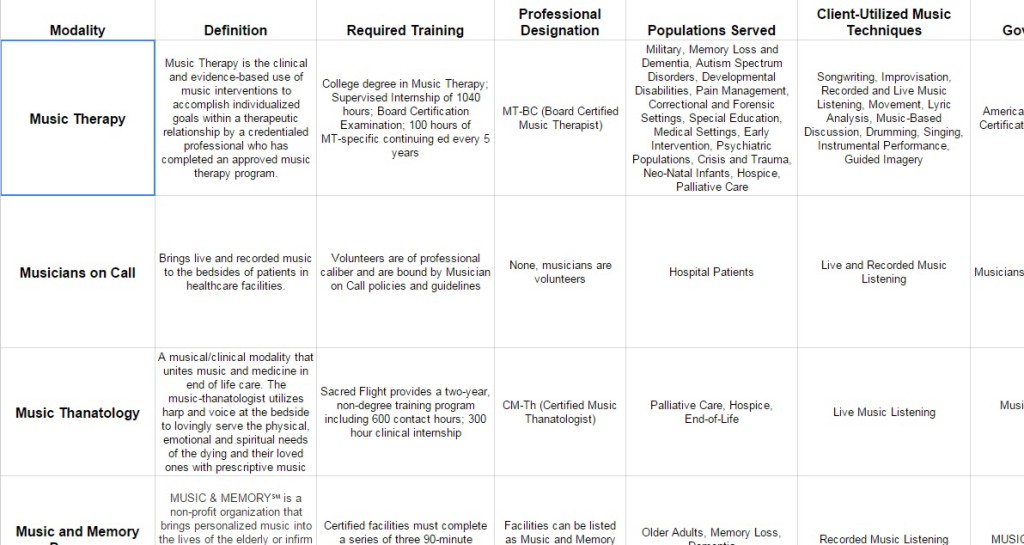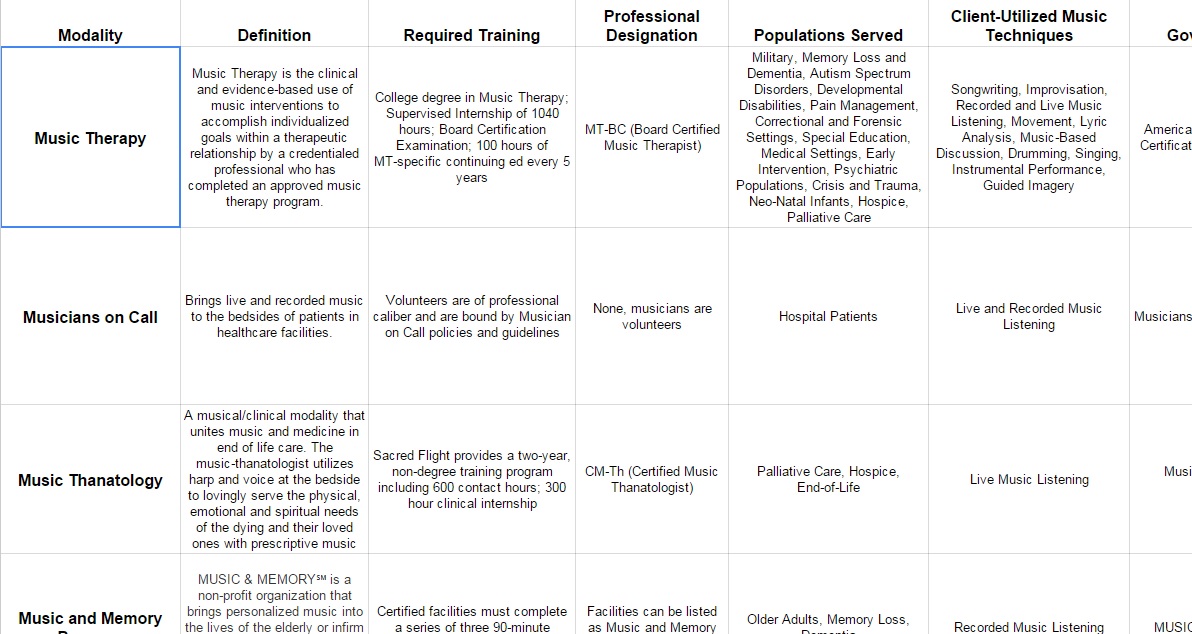 Today, there are many options for those looking to positive impact their health through music. In an attempt to educate myself, I took the time to make a chart comparing nine music and health fields according to their definitions, training, populations, utilized techniques, and governing bodies.
Music and Health Modalities Chart
Above is the link to the full chart exploring the similarities and differences between Music Therapy, Musicians on Call, Music Thanatology, Music and Memory Program, Sound Healing, Therapeutic Music, Music Practitioners, Clinical Musicians, and Harp Therapy. I hope to learn and collaborate with professionals in all these fields in the future!
All information was taken as accurately as possible from the website of the governing associations for each field listed. I am not an expert in all of these fields. If anyone from the above-mentioned professions or programs finds an inaccuracy, please contact me and I'd be happy to correct the oversight.